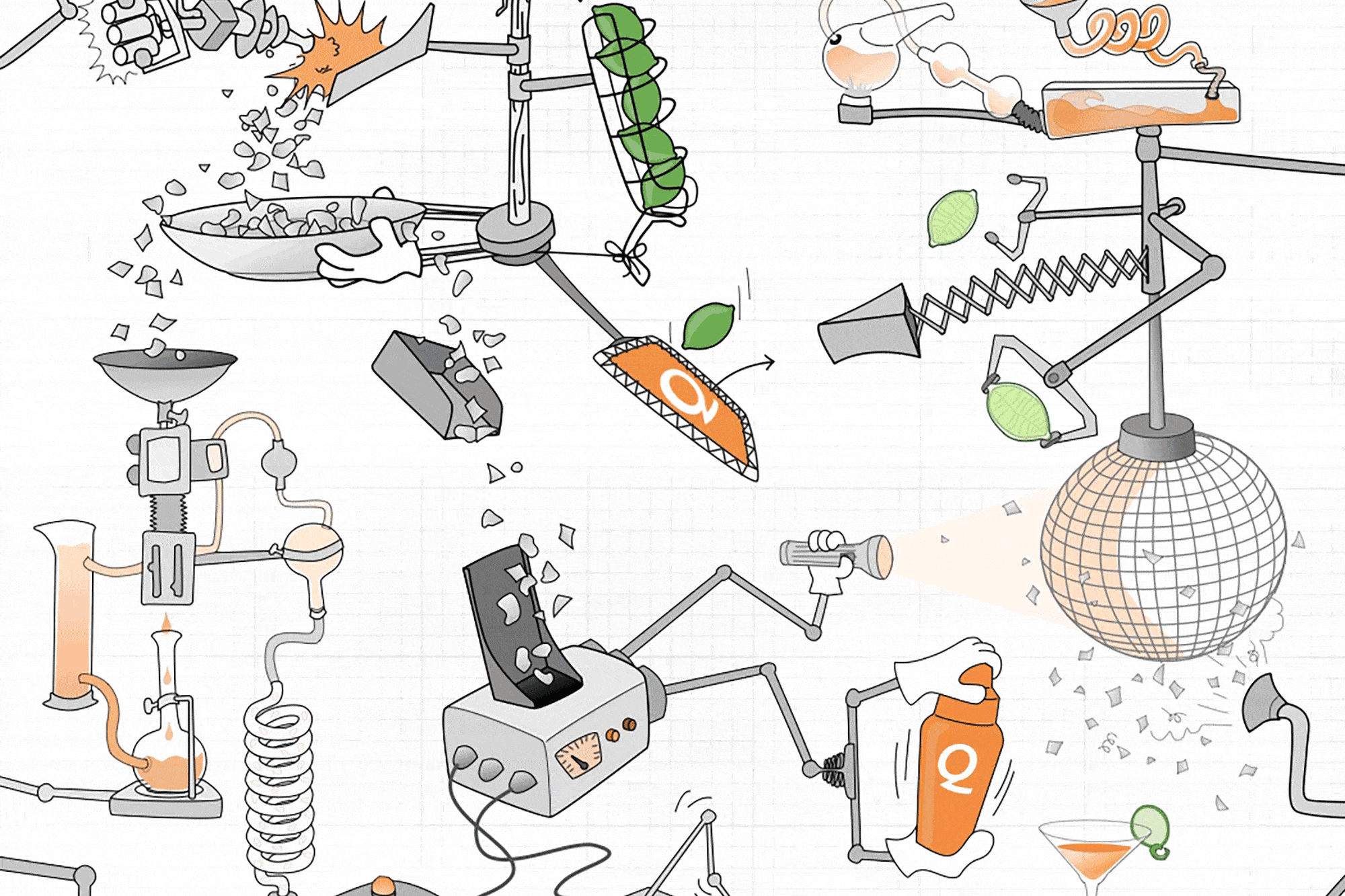 Conceptual design, visual identity, print materials, online messaging, website, and event planning for a conference hosted by a family foundation.
In 2014 the Quixote Foundation wanted to host a gathering of grantees and sister organizations, but wasn't sure how to structure it. Starting from wide-ranging discussions with board and staff members, we performed a deep dive into the foundation's history, culture, and mission, then used that knowledge to develop and organize the event concept, as well as provide all supporting creatives across multiple channels. The event was anchored by a central visual metaphor: a cartoon "mixology machine" drawn in the style of Rube Goldberg. This kinetic, multi-part contraption represented the many unique points of view, intentions, and strengths of the individuals and foundations within Quixote's circle.
Parts of the mixology machine reappeared as animations in the email campaign we built to promote and manage the event. Other parts inspired physical objects at the event, as menus, table cards, signage, and interactive stations.
In 2015 the Foundation wanted to host a follow-up event that continued Mixology's conversations. Building on the first event's creative concept, we imagined an anthropomorphized machine that works tirelessly to organize and engage with attendees.