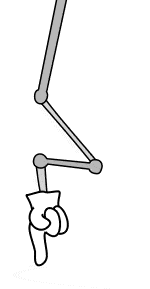 Big Tada is a creative studio specializing in brand identity, communication strategy, and design and development, both online and in print.
We assume nothing...and explore everything.
Our goal is to share your story in a new and different way, using a blend of design disciplines and techniques. As our name implies, Big Tada approaches work with a theatrical flourish! We interweave each client's communication objectives with the technical sides of development, strategically choosing technologies to suit. Our expertise goes beyond cookie-cutter solutions so clients can connect with their stakeholders through meaningful, memorable experiences.
We do good work for good people.
Our clients — usually socially-minded and often non-profit — come in all sizes and industries, which is why we don't try to upsell you on pre-packaged services. For every project, we assemble a creative team from our deep bench of designers, developers and writers, each of whom bring a relevant perspective and set of skills.
We are playful and practical.
Big Tada was founded in 2003 by Bryan Jeffrey Graham as a full-service design and consulting firm. Big Tada concentrates on select projects and organizations that compel attention, speak to our environment, and contribute to the advancement of all people.
Our past and present collaborators come in all shapes and sizes:
Artistic Logistics
Buck Dodson Coaching
Central Insights, LLC
The Claiborne Mansion
The Clearity Foundation
General Service Foundation (GSF)
Gitter-Yelen Foundation
Greater New Orleans Afterschool Partnership
Greater New Orleans Community Data Center
Harold Battiste's All for One Foundation (AFO)
Homer Plessy Community School
Institute of Women & Ethnic Studies (IWES)
John M. Lloyd Foundation (JMLF)
KID smART
Louisiana's Regional Planning Commission: Greater New Orleans Pedestrian & Bicycle Program
National Park Service
National Performance Network (NPN)
New Orleans Museum of Art (NOMA)
Quixote Foundation
The Renaissance Project
The Russell Family Foundation (TRFF)
Steps Through OC
Susan Poorman Blackie Ovarian Cancer Foundation
The We's Match
Tulane University: Roger Thayer Stone Center for Latin American Studies
United Salvage Associates